Artichoke Heart Creamy Pasta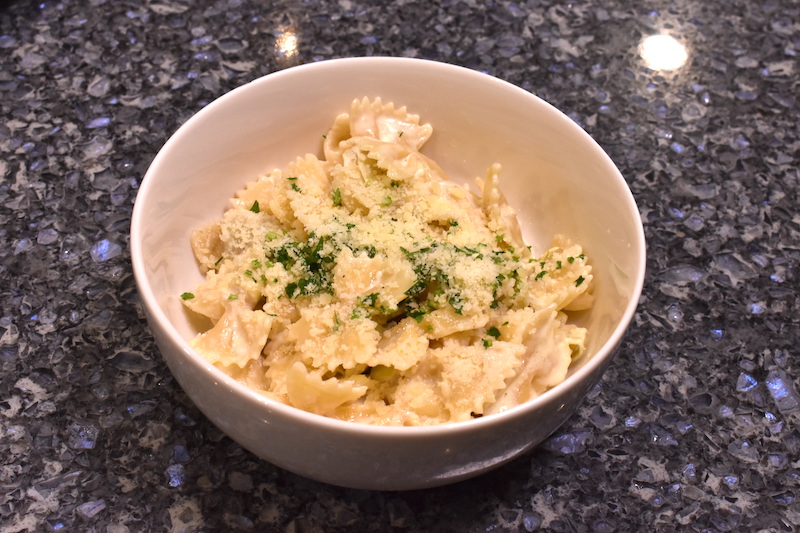 Serving: 4 People
Cooking Time: 20 mins
Ingredients:
1 can (14 ounces) water-packed, quartered artichoke hearts, well drained
1-2 tsp salt, divided
1 lb Farfalle or Bow Tie Pasta, cooked al dente, with reserved
½ cup of the starchy pasta water
2 Tbsp olive oil
2 cloves garlic, minced
1/4 cup crumbled, Feta Cheese
1 tsp Lemon Zest, grated
2 Tbsp Lemon Juice
2 cups heavy cream
1/3 cup Parmesan Cheese, grated
2 Tbsp fresh parsley, minced
How To Make:
Boil pasta according to the package. Before draining completely, reserve ½ cup of the starchy water.
In a sauté pan over medium heat, add olive oil, garlic and artichoke hearts.
Season with salt and pepper.
Add lemon zest, juice, heavy cream and Parmesan Cheese. Stir together and cook until slightly thickened.
Add the pasta to the pan and a little starchy water.
When you get to the desired thickness of the sauce, add crumbled Feta Cheese and parsley. Serve immediately.