Smoky Paprika Shrimp & Tortilla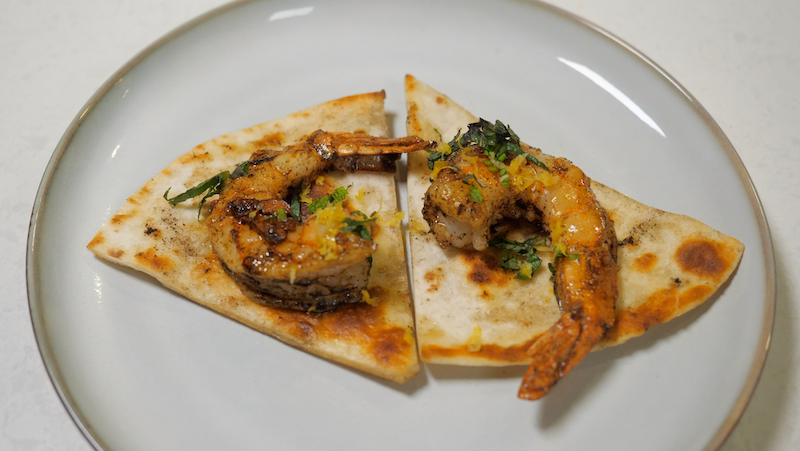 Description: The Epiphany celebrates the Three Kings, bringing gold, frankincense, and myrrh to Jesus. Let's cook three incredible meals to celebrate this special occasion.
Serving: 1 Person
Cooking Time: 15 mins
Ingredients:
2 Tbsp Butter
2 Cloves Of Garlic, Minced
2 Tsp Spicy, Smoked Paprika
1/2 Tsp Salt
1/2 Tsp Pepper
6 Shrimp, Shelled and Deveined
1 Tortilla, Cut into 6 Pieces
2 Tsp Fresh Mint, Minced
1/2 Lemon, Zested
How To Make:
Melt butter in a nonstick pan over high heat. Cook until it begins to brown and get smoky.
Add the garlic, paprika, salt, and pepper. Mix together.
Add the shrimp and cook for 2 minutes on each side. Remove and set aside.
In the same pan, reduce the heat to low and toast the tortillas, cooking 1 minute on each side until golden brown.
Serve by placing the shrimp on top of each toasted tortilla.
Garnish with mint leaves and the lemon zest.