Spaghetti Aglio e Olio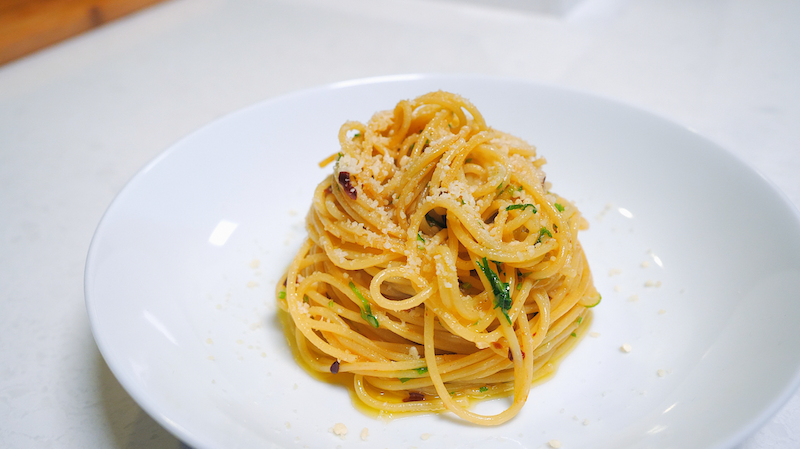 Description: The Epiphany celebrates the Three Kings, bringing gold, frankincense, and myrrh to Jesus. Let's cook three incredible meals to celebrate this special occasion.
Serving: 2 People
Cooking Time: 15 mins
Ingredients:
2-3 Tbsp Olive Oil
1/2 lb Spaghetti (Cook according to instructions. Reserve a few tablespoons of starchy, pasta water.)
2 Cloves Of Garlic, Minced
2 Filets of Anchovy
2 Tbsp Fresh Parsley, Minced
1 Tsp Chili Pepper Flakes
½ Tsp Salt and Pepper
2 Tbsp Grated Parmesan Cheese
How To Make:
Boil pasta, according to the instructions.
When the pasta is almost cooked, make the sauce.
In a sauté pan over medium heat, add the anchovy filets. Use a spoon to help break them up into smaller pieces.
Add the garlic, chili flakes, parsley, salt, and pepper.
When the pasta is cooked, immediately add it to the pan. Add 1-2 Tbsp of starchy, pasta water and mix together.
Plate and add grated parmesan cheese.